THE CAN'T-MISS CONFERENCE OF THE YEAR FOR ACCOUNTING PROFESSIONALS.
You have no doubt been very aware of how changing market demands are forcing change on how your clients do business. Just as your clients are now leveraging the Internet to sell and support their products, you too are needing to continually adjust your firm processes and business model to maximize growth, and to ensure the value of your business does not get eaten away by changing demands in the marketplace. This year's conference will include four, information-packed days, including pre-conference workshops with deep-dive training sessions on several solutions. Plus our Expo Hall with over 90 exhibitors is a one-stop shopping experience that allows you to meet technology vendors face-to-face and get an in-depth look at their solutions.
AMAZING KEYNOTE SPEAKERS TO INSPIRE YOU
IN-DEPTH EDUCATION TO HELP YOU PREPARE YOUR FIRM FOR THE FUTURE

This year provides our best line-up of speakers and sessions yet. They include thought leaders in the accounting profession, experts in small business, marketing gurus, technology geeks, and change leaders who provide great insight about issues such as succession planning, generational workforce transitions, changing business models, value pricing, remote workforce solutions, and the scalability of outsourced accounting services. You'll also hear directly from several software industry executives about their market strategies and solutions for you and your clients.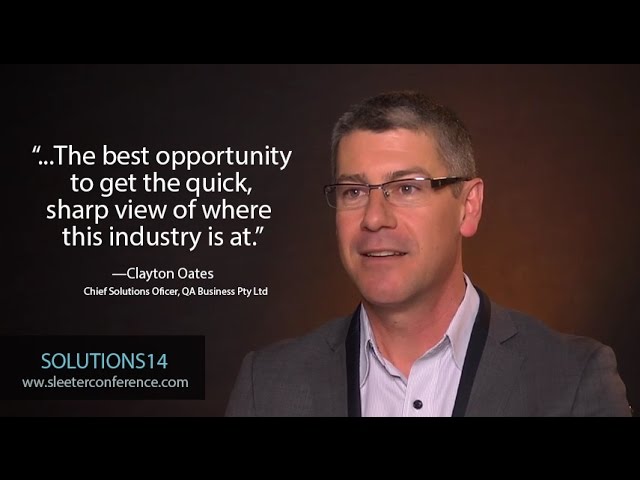 NETWORKING

More than 1000 attendees, speakers,
and exhibitor attendees. Multiple
networking opportunities with industry
experts and colleagues.
EDUCATION

Over 70 education sessions categorized
into 13 learning tracks.
10 pre-conference workshops.
One-on-one time with technology vendors.
32 CPE Certificates.
INSPIRATION

9 Keynote Speakers
Facilitated Discussions
Highly Rated IGNITE Sessions
SOLUTIONS EXPO
GET TO KNOW TODAY'S LEADING TECHNOLOGIES
Gain the knowledge and connections you need to succeed. At Solutions14, you'll find over 90 of today's leading technologies ready to share their insights and connect with you.